Avoid excessive exertion for at least 2 weeks after the operation. If the healing process proceeds without any difficulties, you can slowly start exercising again after 3 weeks. But it is best not to play basketball or volleyball for 6 weeks. In short, avoid all sports and other activities that can affect your face.
No swimming. After your nose operation the swimming pool is taboo for you for at least 2 months. If your nose has just been operated on and is still very sensitive, you should generally not immerse your nose in water. The chlorine in the swimming pool water can additionally hinder your healing process. However, you may go into the sea a little earlier. You can already venture into the water carefully after one month.
Careful when blowing your nose. In the first 3 weeks after the nose operation you should be particularly careful when blowing your nose and blowing your nose.
In the first week after your operation, it is best to eat only those things that you do not have to chew hard – it is best if you do not have to chew at all. So only soft or liquid food!
This tip is really not easy for us, but it is actually very important to ensure that your freshly operated nose maintains the desired shape. Please do not laugh too hard. At least try not to laugh too hard. Remember this when you choose movies or your TV program, for example. It might also help to raise serious issues with the people who always make you laugh. We don't want to be fun killers, but in this case it serves your nose!
Do not brush your teeth too hard. When brushing your teeth, we advise you to make sure that the upper lip remains as still as possible. Because if the upper lip moves, the nose will also move.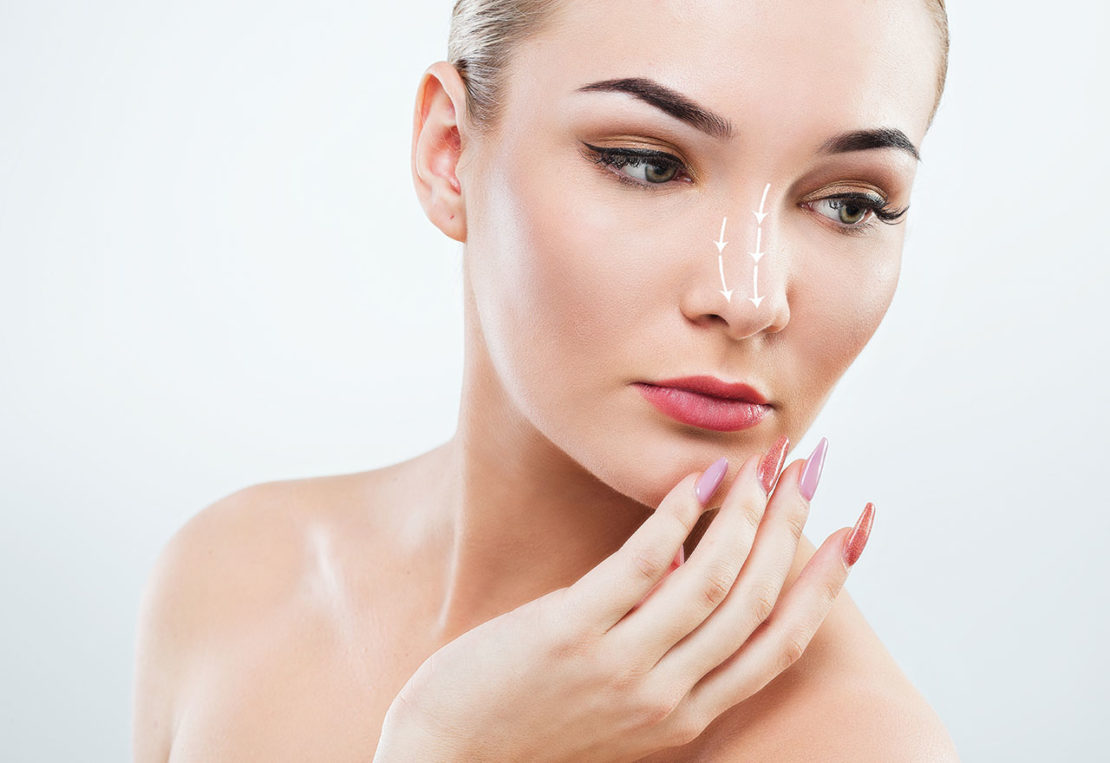 Dress in such a way that you do not have to put a garment over your head when you put it on or take it off. Avoid wearing a T-shirt, sweater, etc. Wear shirts, vests – i.e. anything that can be opened and closed completely with buttons or zippers.
What reduces both the outcome and the healing is the wearing of heavy glasses with a wide rim. Therefore, avoid wearing them for the first 2 months. However, if you absolutely need glasses, just do as many of our patients do – have your eyes lasered before the nose correction.
Protect your skin from sunlight for 3 months. It is very important that you always wear sunscreen before going out in the sun, because too much sun can cause a permanent colour change of the skin around the scars.
No smoking for the first 3 weeks. The doctor's recommendation is to refrain from smoking 3 weeks before and 3 weeks after the operation. And where you have already managed to get by without a cigarette for 6 weeks, you can leave it alone. This saves money and is a kind of permanent discount on the nose operation.