Liposuction is a cosmetic procedure for removing unwanted fat to slim and reshapes the body into the desired proportions. Liposuction in Turkey is performed by experienced and qualified plastic surgeons using the latest technology and techniques. The convenience of the procedure makes it a popular surgery among patients – the operation can treat multiple areas within one session and be performed along with other cosmetic procedures while offering consistent results. Furthermore, Liposuction in Istanbul offers top-quality medical service along with packages that include not only the procedure but also transportation, accommodation, and other related services.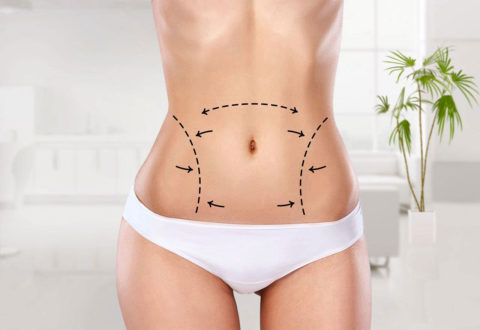 What is Liposuction?
Fat removal surgery is a surgical intervention that removes excess fatty tissue from specific areas of the body to improve its shape and contour. The surgery for fat removal is designed for individuals who are in good physical health but have stubborn deposits that do not respond to diet and exercise. The patient candidates must note that the operation is not a weight loss solution.
Liposuction Techniques
There are several different techniques available for fatty tissue removal and every one of these has its own advantages and disadvantages depending on the requirements of each case. The choice of surgical technique depends on the patient's individual needs as well as the desired outcome. The most commonly performed liposuction techniques can be explained as follows.
Tumescent Liposuction
Tumescent liposuction in Istanbul is the traditional body contouring technique, in which a sterile solution is injected into the targeted area to numb it, and the fat is removed mechanically by moving a cannula (thin tube) back and forth.
Laser Liposuction
Laser liposuction in Istanbul uses heat generated by lasers to liquefy fat by rupturing the membranes of fat cells, making it easier to extract. Laser lipo is more likely to damage surrounding skin, nerves, and blood vessels than Vaser lipo, but the damage is most often minimal when it does.
Vaser Liposuction
Vaser liposuction in Istanbul uses ultrasound energy to liquefy fat before suctioning. Vaser lipo is more precise than laser lipo and, therefore, less likely to damage any skin, nerves, and blood vessels surrounding the fat.
Patient Profile
Body contouring surgery is usually sought by patients with excess fat remaining in the body regardless of diet or exercise. You should be healthy, at a stable weight, have firm skin, reasonably toned muscles, and ideally a nonsmoker in order to have a surgical body contouring. Patients with health issues such as heart disease, diabetes, a weak immune system, or blood flow problems are not encouraged to have lipoplasty surgery.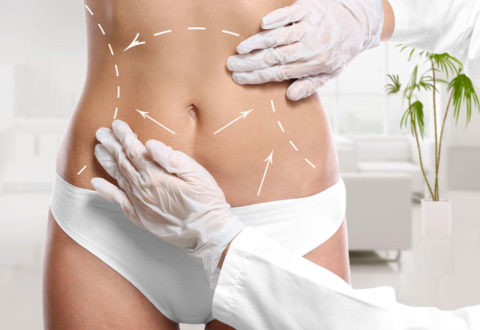 Liposuction Costs
Costs of the procedure can vary widely according to the surgeon's experience and the exact type of procedure. Costs of surgical body contouring in Turkey and many other cosmetic procedures are much lower compared to Europe and the US.
In most cases, fatty tissue reömoval is considered cosmetic surgery and, therefore, not covered by health insurance.
Always inquire about the full price, which considers the price of surgery and additional costs such as anesthesia fees, operating room facilities and hospital costs, examinations, second procedure cost if necessary, etc.
Consultation
During consultations, the following is discussed: surgical goals; medical history; substances used currently, including medications, supplements, alcohol, drugs, and tobacco; current health status; the expected outcome; postoperative care and potential complications.
Photographs are taken, and options for the treatment method are discussed, after which the surgeon recommends an appropriate course of treatment.
It is advised to make full use of the consultation appointment in order to make as informed of a decision as possible. It is essential for the procedure's success to honestly answer all of the surgeon's inquiries and openly ask about anything requiring clarification.
Before The Surgery
The following may be requested from you before having your liposuction operation:
Getting tests for medical evaluation
Abstaining from nicotine
Abstaining from aspirin, anti-inflammatory drugs and herbal supplements
Taking specific medications or adjusting current medication
Procedure in Turkey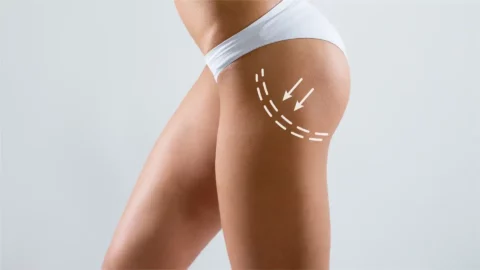 Fat removal surgery is a highly sought-after operation and our clinic welcomes a significant number of patients who prefers opting for a high-quality medical service while receiving their liposuction in Turkey. The procedure is carried out by experienced and well-qualified plastic surgeons using the latest techniques and technology to achieve satisfactory results. Liposuction in Istanbul is performed under general or local anesthesia with sedation and involves small incisions in the targeted areas. The recovery period after liposuction in Turkey is usually relatively short, with the majority of the outpatients able to return to their daily routines within a few days. However, strenuous activities should be avoided for several weeks.
Risk of Liposuction in Turkey
There is no risk with liposuction in Turkey different than in any other setting. The fat removal procedure and patient care at our partnering clinic are carried out abiding by the standards set by JCI.
Postoperative care Recovery
After the surgery, bandages or compression garments are placed over the incisions as they heal. Drains might be placed under the skin for any build-up of excess blood or fluids. You are instructed on how to handle the bandages and drains and what medication to use for healing. The skin in the incision area should always be handled gently without exposure to any abrasive motion.
About two weeks are needed in most cases to return to normal activities. You should expect to see the final results of your treatment only after external and internal healing is complete and the swelling and fluid retention go down entirely, which might take several months. It is advised to make inquires with your surgeon concerning the period immediately after the surgery and during recovery. You may have questions about where you will be placed after the surgery, what medications you will be given, and when to arrange an appointment for follow-up care.
Liposuction Before and After
For the Liposuction Turkey before after results, individuals are expected to notice an improvement in the targeted areas within a couple of weeks with the final outcome becoming increasingly evident in a few months. The surgical intervention provides significant improvements in the patient's appearance and self-esteem. If you desire to examine the results of previous patients' liposuction Istanbul before and after photographs, you may contact us to request access for before and after images.