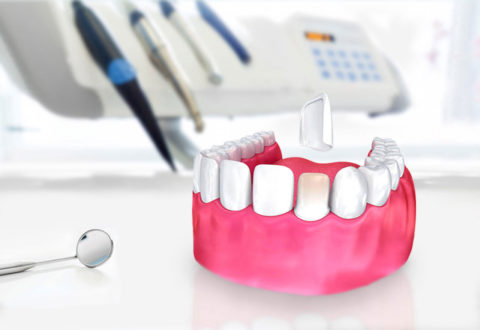 Also called ceramic shells, wafer-thin ceramic facets are attached to the visible area of the front teeth to achieve an optically effective embellishment of individual teeth. The application of the veneers is very gentle and does not affect the teeth in any way.
A veneer looks like a small plastic nail and is very precise, fine, and accurate. When held against the light, a veneer even appears transparent.
With good care, veneers have a service life of at least 10 years.
The Insertion of Veneers Has Many Advantages
Ceramic veneers are biologically very well tolerated.
Veneers look natural and aesthetic and are an excellent optical solution.
Tartar or deposits do not adhere to the ceramic surface.
The color does not change due to external influences.
But Also Note
The use of veneers can no longer be undone. Pre-treatment means that a tooth always needs a veneer or a crown for optimal appearance. Veneers last a long time, depending on the care, but the procedure must be renewed over time.