Implant innovations – high tech for beautiful breasts
Men are fascinated by the sight of them, women are rarely really completely satisfied with them. The female breast is both an eye-catcher and a symbol of femininity. And regardless of whether they are too large or too small – in most cases women have something to criticize about them.
While too large breasts can often cause physical problems because they can lead to back pain, small expenditures are more likely to cause psychological stress. For more than 50 years, however, an advanced surgical-plastic industry has ensured that breast implants have not only become increasingly beautiful, but also safer. No wonder that breast augmentation has become the number one cosmetic surgery procedure today.
The industry responsible for the production of implants has also made a commitment to this. After all, many scandals that have been raging around plastic surgery with its silicone breast implants since the 1960s have ensured that women are increasingly attaching great importance to the quality of the implants.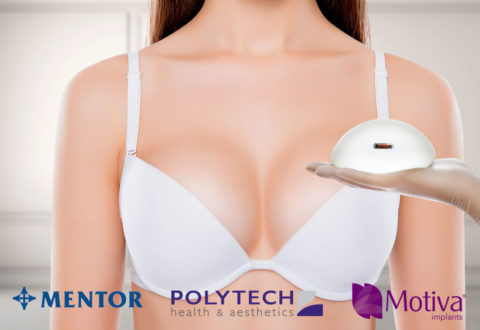 High-tech covers
Today, the shell of a breast implant is double-walled and thus protects safely against injuries. Specially textured surfaces protect against possible capsular fibrosis. The reactions of many women after the operation also confirm the improvement in shape and feeling.
The use of cohesive silicone gel prevents the risk of leakage, which gave the earlier silicone variants a bad image. Today, the "Unbreakable Gel" is produced in two different degrees of softness, whereby the normal gel gives the breast a rather round shape and the softer gel looks particularly natural. The lightweight implants used are up to 30 percent lighter than previous generations and hardly put any strain on the tissue. Sporty women in particular benefit enormously from this new technology
In any case, implants of the latest generation adapt to every body movement, whether lying down, dancing or doing sports. This naturalness also affects the erotic moments. With every tactile sensation you feel a real breast. If you decide on a round implant, the upper part of the breast is curved upwards. This makes the breast look particularly full and sexy. Anatomical implants have a drop shape. This makes the breast look more natural.
Tested safety
Like pacemakers, breast implants are subject to particularly strict safety controls. Within the framework of CE certification, a manufacturer must prove the performance and safety of its products. Products such as Motiva, which are mainly used in the advanced beauty clinches, even have an integrated chip so that important information can be read from the outside with a special scanner.
But breast implants also differ in their height, the projection. Almost every implant is available in different projection types, e.g. as low-profile implant, moderate-profile implant, high-profile implant or extra-high-profile implant. The exact projection heights are usually given in centimeters.
Greater durability
With the implants of the new generation it is no longer necessary to change implants as a precaution. They are only replaced if they cause problems or if the doctor detects damage to the shell during a check-up. Leading manufacturers now give a lifetime guarantee on their implants.
Conclusion
Breast enlargements today are performed without major complications. The materials of the implants are subject to tested safety and give the women a natural appearance. The product selection offers a wide range of variants that fulfil almost every wish.