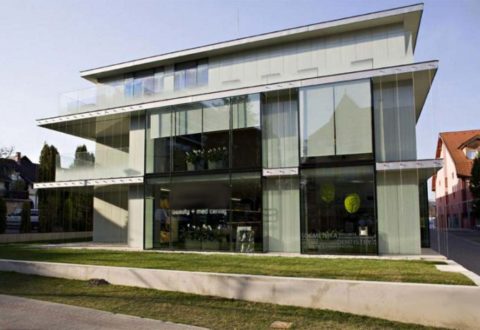 Introducing the Hair transplant clinic in Hungary (Heviz)
Be seduced by the modern look of the private clinic in Heviz. Located in the heart of the city and surrounded by wellness with relaxation and beauty offers, as well as cosmetic and massage, enabling you to enjoy your health trip to the fullest. Not far from the clinic is the largest thermal lake in Europe! This is surrounded by a nature reserve, located by the forest and sheltered from the wind.
Hair transplantation in Hungary under the management of Prof. Dr. Op. E. Ismail
Now you can perform your hair transplant treatment in Hungary (Heviz). The treatment is carried out by our highly qualified team of doctors from Istanbul under the management of Prof. Dr. Op. E. Ismail.
The FUE GOLD method has been carried out by the experienced medical team of Prof. Dr. Op. E. Ismail since 2008; i.e. you receive the same standard and quality as in Istanbul.
During your stay, you will be accommodated in the hotel directly in the clinic complex. The modern architecture enables you to feel relaxed and comfortable.
You can find out more information about the prices in Hungary on Alternative Trips.